2019
Colin Sinclair created Pacific Oceania tennis history when he became the first Pacific Oceania Professional tennis player to win a Singles Title at the ITF $15,000 Futures Event at Claremont, California in February 2019.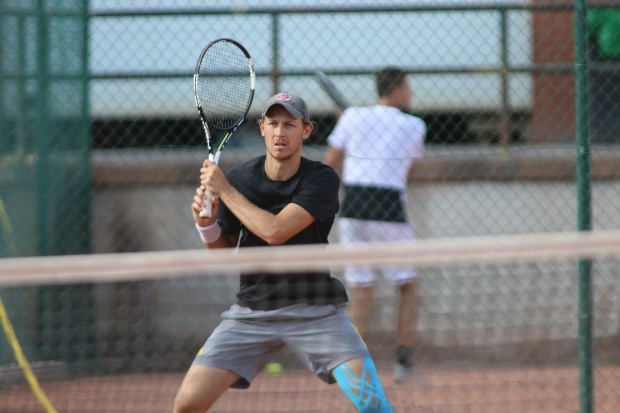 Seeded #1 he won the Singles Title only dropping 1 set in 5 matches. He finished 2019 with a World Singles Ranking of 571 and a Doubles ranking of 908.
2018
Colin Sinclair (NMI), pictured below, broke into the World's Top 500 players when he achieved his highest Singles Ranking and the highest Men's World Ranking in Pacific Oceania history ever of 494 on the 19th November 2018 (currently 496). This is almost 800 places higher than his 2017 year end ranking of 1267. He reached the Singles Final in the following 5 consecutive events he played -Men's Futures tournaments (Australia F8, Australia F7, Tunisia F31, Belgium F9, Belgium F8)
Subsequently, he was given a Wildcard into the AO 2019 Asia-Pacific Wildcard Play-Off in Zhuhai, China from Tuesday 27th November to Saturday 1st December 2018. Colin's wild card was to the Qualifying Draw (8 players with 4 progressing into the Main Draw). He subsequently progressed into the Main Draw.
2017
Colin Sinclair (NMI) finished 2017 with an ATP Singles Ranking of 1267 and a Doubles Ranking of 1119. He won his first ever Men's Professional Title at the Belgium 8 Futures Event on clay in Eupen. Teaming up with Charles Broom (GBR) he won the Doubles Final 4-6, 6-1, 10-5.