Barbara Stubbings writes that
" An invitation from Tennis Australia brought together representatives from the Pacific Oceania Tennis Community to Melbourne, Victoria, for the inaugural GVw2020 hosted by Global Victoria, an international business summit in Melbourne from 5 to 8 March for women, coinciding with International Women's Day (and the ICC Women's T20 World Cup final!).
The event was an opportunity to open doors, connect and engage with other female pioneers, business leaders and game changers from around the world in the fields of Sport, STEM, MedTech, Transport & Infrastructure, International Business and Government who continue to champion gender inclusive business/sports world.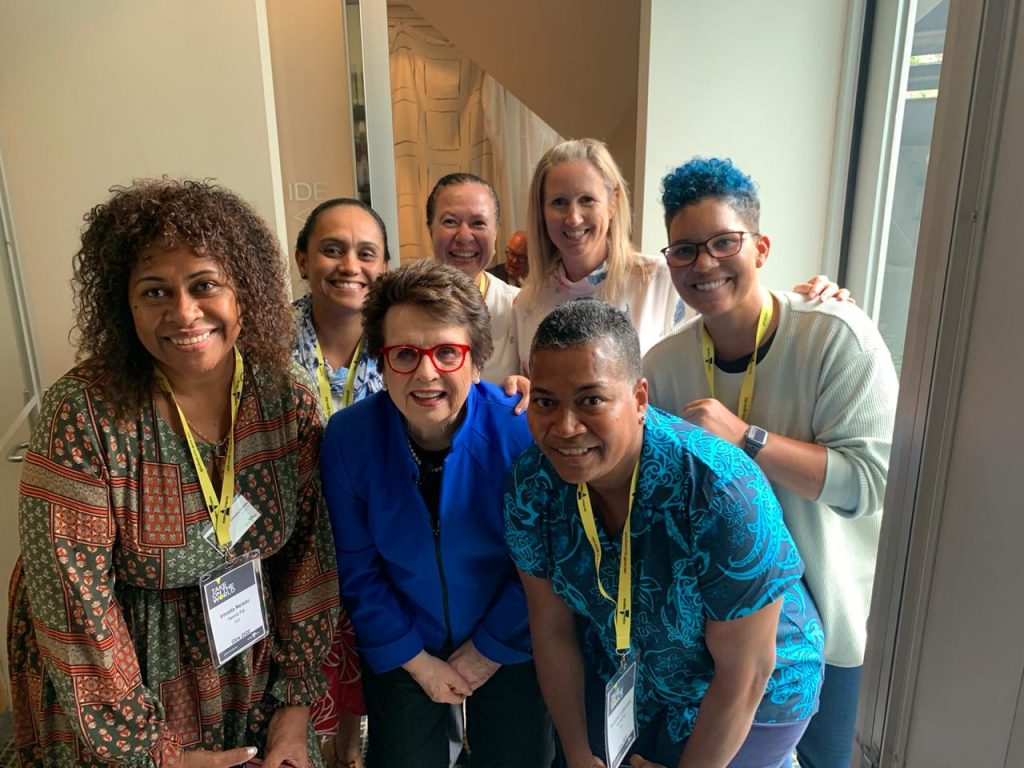 The Pacific Oceania region was represented by Davina Hosking-Ashford (Cook Islands), Irinieta (Donna) Neisau (Fiji), Roxanne Clark (ITF, Fiji), Sereima Lalavanua (Fiji) and Barbara Stubbings (PNG). Sarah Sands (Vanuatu) was also invited but unable to attend due to ill health.
On Thursday morning Vicki Reid, Tennis Australia's Head of Government and Stakeholder Relations addressed the Sports conference on Tennis Australia's international Sporting diplomacy agenda and its activities in the Pacific promoting female empowerment and support. Vicki was later joined by Donna and Sereima who manage and deliver the PSP community tennis program in Fiji. The Fiji presentation was honest and powerful, highlighting issues for women in sports, sports in the Pacific and sport as a tool to promote development, respect and gender equality in our communities.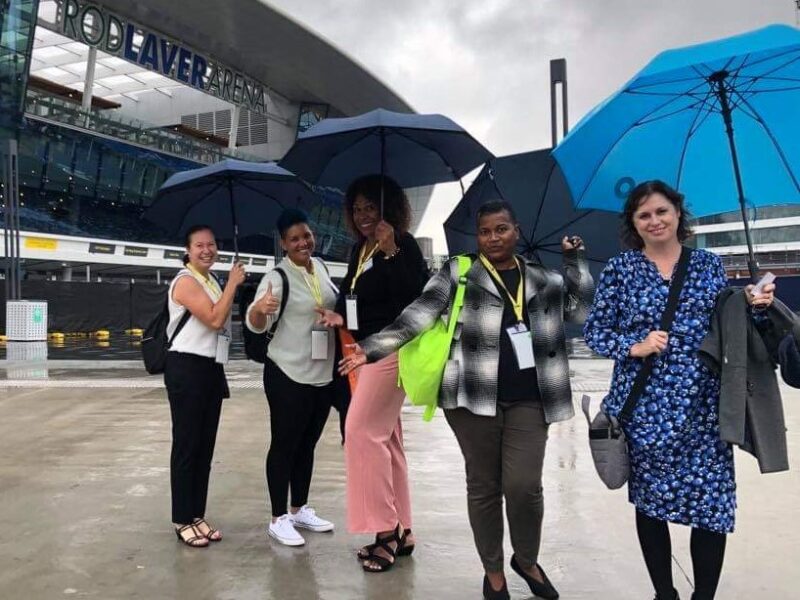 Other presentations centred around the role of the media in influencing women in sport, sustainability practices and the integration of Universal Design and Accessibility Principles for world class sports stadiums. followed by a tour of the world class Collingwood FC Holden Centre, the oldest sporting club in Australia.
Tennis Australia then hosted the Pacific Delegates and their senior leadership representatives, including Craig Tilley CEO of TA,. Discussions were held on each countries approach to attracting and retaining women in sport. The delegates had fruitful discussions and engagement with the members of TA's Marketing, PR, Coaching, Development and Tournament teams.
On Friday the Victorian Office for Sport and Recreation assembled a panel of leading thinkers, sports ambassadors and officials who shared their experiences and discussed the role of community sports in levelling the playing field for women and girls and driving cultural change. This was highlighted by the appearance of Billie Jean-King, tennis legend and long-time advocate for gender equality and social justice.
The Pacific Delegation were privileged to personally meet with Billi Jean King following her lunch interview, courtesy of Vicki Reid and Tennis Australia.
On Saturday, all delegates enjoyed the Regional Victoria visit to the Yarra Valley which included a tour of a Gin Distillery, Lunch at the Oak Ridge Estate and Wine tasting at the Tarra Warra Estate
The event concluded on Sunday with our attendance at the Melbourne Fashion Festival, Global Indigenous Runway Show and Networking. A Yarra River Tour and Lunch Cruise was followed up with an evening at the MCG for the ICC Women's T20 World Cup Final, culminating with the Pink Concert.
A truly wonderful weekend with fellow Pacific delegates, sharing experiences, ideas, knowledge and learning together to ensure we continue to champion a gender inclusive, equal playing field for all. "